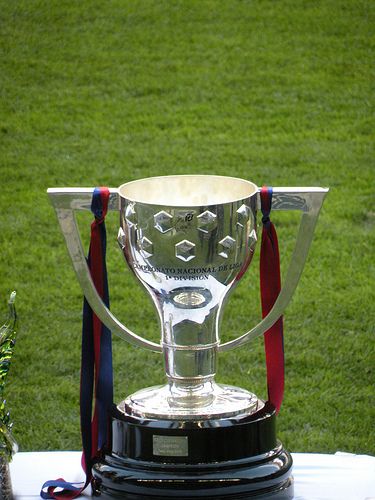 The La Liga 2020/2021 season has once again met expectations. With lots of upsets, you might find yourself at a loss when picking a winner. So, the question is, who will win La Liga 2020/2021? We have the answers, along with some useful La Liga betting tips.

Predicted Teams to Win La Liga 2019/2020

The title battle should be between Real Madrid, Barcelona and Atletico Madrid but only one team can win this prestigious title either by the head to head rule (that's if teams are tied on the same points at the end of the season) or goal difference between or among teams or goal difference in general or fair play scales. But we have to tip one winner after all and that is just what this blog post is about.

Predicted Winner : Atletico Madrid

Why Atletico Madrid?
After closely watching the first 8 matches of the La Liga season and seeing potential contenders fall apart to teams they should have ripped apart, it is quite safe to say the most consistent team this season is Atletico Madrid. Despite sitting on the 3rd position with 14 points from 6 games (4wins, 2 draws) , we tip Atletico Madrid to win the La Liga title. We all know how a Diego Simeone's Atletico team is set up emphasizing more on the defensive side. They strengthened their offensive side with the acquisition of Luiz Suarez from Barcelona leaving them with fluid attacking options. The last time Diego Simeone won the league with Atletico Madrid was in the 2013/14 season when they acquired David Villa from Barcelona. Seems the same trend is about to set off.
Albeit, Real Madrid and Barcelona are always strong contenders season in and out to win the La Liga title, we tip an upset with Atletico Madrid.
Atletico Madrid to win the league is set at 4.45 odds on Bet9ja