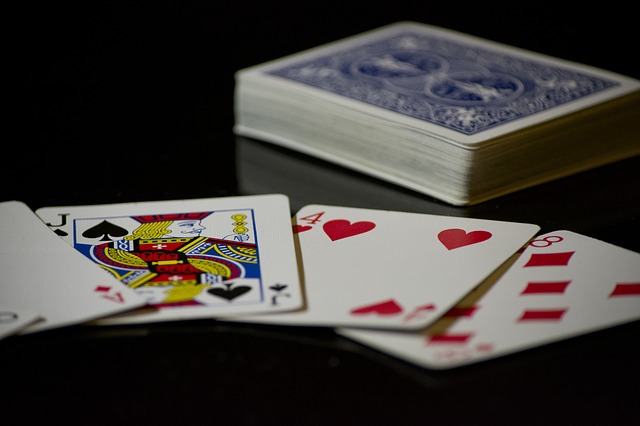 Interested in gambling? Then you need to know about the top bookmakers in Nigeria.
Gambling in the world and in particular, Nigeria is a case of zero to hero. Even the originators of betting as a sport will never envisage the kind of profit it has blossomed too.
There were numerous crude betting games that were popular in the 90s and as crude as they were, the organizers made a lot of money from it.
However, as the world became more technologically savvy with the advent of the internet, many things that were done manually became digitalized.
Football, without a doubt, is the most popular sport in Nigeria and it has been said that in such a multi-cultural country, football is one of the things that unites us.
Although betting is not limited to Nigeria, football betting is very popular in Nigeria. Certain individuals realized this and became bookmarkers, helping Nigeria translate their love for football into profit.
There are a good number of bookmarkers in Nigeria but listed here are some of the top bookmarkers in Nigeria, in no particular order.
Bet9ja (www.bet9ja.com)
This bookmaker is the king of all bookmakers in Nigeria. I cynically refer to this bookmaker as a redeem church of some kind in Nigeria. Their shops can be found in all the nooks all over the country. Owned by a silent billionaire Mr. Kunle Soname, who is also the chairman. It was founded in 2013 and is registered with the Lagos state lottery board. Their online platforms are commendable and they have lots of markets that bettors can take advantage of. With Bet9ja, you can stake with a minimum of 100 Naira and can win up to a maximum of 50 million Naira. This bookmaker has an edge over the others due to the enormous amount of outlets it has in the country and its reliability. Recently, it introduced the cash-out feature, where you can opt out of accumulations before it ends while minimizing your loss and profits. If you win, you get credited straight into your bank account in 24-72 hours. Its football virtual platform is also the best in the country. It is registered under the name KC gaming limited, Nigeria.
This bookmaker is owned by Otunba Akin Alabi, a prominent chief from Oyo state. Nairabet is one of the first bookmakers in the country, it was founded in early 2000. It is a very reliable bookmaker with a strong financial base. They have an avalanche of various outlets across the countries with mouth offering markets that will make a bettor come back for more. For new customers, the give 100% bonuses of funds credited. The minimum amount that can be staked is 100 naira and you can win 45 million Naira. They are registered under the National lottery board commission. One thing that makes Nairabet stand out is the "One ticket cut" option, where if all your winnings are green except one, you will still be paid. However, it is subjected to some terms and conditions
This is the newest and the freshest bookmaker in the country. However do not be fooled by its newness, this bookmaker has overtaken a huge number of bookmakers in the country in terms of customers. It is the brainchild of Mr. AdekunleAdeniji.The amount of offline outlets of Betking in the country is increasing at an alarming rate and if care is not taken it will pass son old bookmakers. You should ask what makes bettors like Betking?. The bonus is huge I mean very huge, you get 200% bonuses on all accumulated games. It also has various markets that have not been introduced in the country before. Even some older bookmakers are forced to introduce some options to be able to compete favorably with Betking. Some of their unique markets include, Substitution to score, the total number of goals in a league for the week, total numbers of red cards to be collected in a league for the week, Match flow and Goalkeeper to score. Who can beat that?
Merrybet bookmaker is one of the old-timers in the betting world in Nigeria, what it lacks in shops and various outlets, it makes it up with reliable service, confident and prompt customer service. This bookmaker was founded by MrOpeyemiFashakin a versatile businessman. Merrybet has a minimum of 100 naira booking stake and you can win up to 45million naira. You can visit their online platforms to know more about the markets they parade, one thing I can guarantee about Merrybet is that they have a fast pay-out option, it takes within 30 minutes to 3 hours for funds requested to be credited into your account.
One of the oldies in the betting industry in Nigeria. Naijabet is founded by Mr. Femi Kukoyi. It has a 100% bonus with very huge odds. They also allow you to withdraw your funds from 1000 naira above. Very easy to use online platform, however, has very little or no outlets around. But if you are one that likes online betting, you can try them. Your funds are credited with 10 to 12 hours from request time.
Owned and founded by SudeepDalamalRamnani.Sportybet is an international bookmaker that is gradually gaining prominence into the Nigeria environment. It already has a huge Africa customer and has a vast range of experience in the betting world. Sportybet offers 35% bonus on ten games accumulations, it has very high odds and payment is very fast with 24hours you are credited. Although it has no outlets in the country, it offers markets will leave you coming for more. It is financially reliable and you have no fear, your money is in safe hands.
This Nigeria bookmaker was created in 2013 and has a very good online platform and presence. It also has various outlets in states across the country. Various sports can be bet on this set, which includes hockey, squash, volleyball, badminton, and soccer. This bookmaker has apps for Android and IOS that can be downloaded. You can credit your online account with a minimum deposit of 500 Naira, however, you can play with just 100 Naira. The maximum amount of money, you can win is ten million naira. This bookmaker pays out with a day (24 hours) and the maximum number of money that can be withdrawn in a day is 500,00naira. The CEO of winnersgoldenbet is MrIdowuOsoulaleObasa.
Betpawa bookmaker is an International company with branches all over Africa. It has 100% bonuses on first funds credited into account, very good odds and very fast cashouts. What makes betpawaunique is that you can stake with a minimum of 1 naira, yes you heard me right one naira and can win up to 25 million Naira. It also accepts Mtn airtime as a means of deposit, so if you don't have adequate cash at hand, just send you MTN recharge card via their online platform and you will be credited in like sum with two minutes. This bookmaker has turned betting to a new and easy level in Nigeria. Why not try them out.
Here now lies the pertinent question which of the above bookmakers is the best and most reliable? The honest answer is all. You may want to ask me how? It is simply because human wants are diverse, therefore what we all desire is different, therefore the bookmaker that is best for you may not be the best for me, but I will give you what to consider, in choosing which bookmaker is best for you
Type of Market a bookmaker offers: Go to the online platforms of this bookmakers and compare and contrast the market type the offer and if it suits your betting idea. The idea is to make money and you have to look at the market type that will make you more money with less risk.
Bonuses offered: Bookmakers offer two types of bonus, one is the welcome bonus and the general bonus. The welcome bonus is given to you when you register afresh, while the other is given when you stake on accumulations. Each bookmaker has different percentages for bonuses ranging from 10% to 250%. Choose the one that suits you.
Odds: This is a very important factor to consider when choosing a preferred bookmaker. Some have huge odds while some have relatively small odds, you have to check them out to know which one to choose. Odds are very competitive and determine your winnings
Customer service response time: How bookmakers' customer service responds to complaints and enquires is the sine qua non. It will make more betting sense to choose the bookmakers will well-mannered and polite customer service.
In conclusion, betting activities in Nigeria has come to stay and these bookmakers in Nigeria are contributing a lot to the Nigerian economy by creating jobs and in taxes. My one advice to you as a bettor or a potential staker is to allow your brain also rule while engaging in football betting and don't be addicted to it. Ready for some football betting tips? Start now